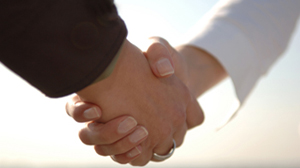 "SISTECH CONSULTANTS was established in the year 2008 to provide Detail Engineering services to Engineering, Procurement & Construction (EPC) industry. Our team includes Engineers, 3D modelers & CAD operators from various engineering disciplines."
Based out of Mumbai city, India's commercial capital, SISTECH CONSULTANTS is on a fast growth track. Within a short span of its inception, it has built reputation with many of the big National players in the EPC industry. A snapshot of our clients list is at the annexure of our profile.
SISTECH CONSULTANTS is engineered and committed to provide quality detail engineering services in the EPC sector. The founder being from engineering background, understand the pain area of the industry and endeavor to provide quality solutions in stipulated time.
Partial List of Clients
Aker Solutions, Mumbai.
Larson & Toubro, Mumbai.
Jacobs Engineering, Mumbai.
Petrofac Engineering India Ltd.
Mustang Engg. India Pvt. Ltd., Mumbai.
UHDE Engineering, Mumbai.
Heurtey Petrochem I. Ltd., Mumbai.
Ingenero Technologies, Mumbai & many more....
All data and information provided by the client will be confidential and strictly the property of the client.

SISTECH CONSULTANTS agrees that neither it nor its staff working on the project will disclose any information about the project to any third party without the client's prior consent.

SISTECH CONSULTANTS further agrees that neither it nor its staff will reproduce in any way or divulge any tangible or intangible property whatsoever which could reasonably be construed as constituting confidential information of the client.

All raw data, printouts, processed data and final product will solely be the client's property.
To be able to deliver quality results, first time, every time.
» Quality

» Reliability

» Integrity